Sgt. Jon Edward Bonnell
19 Aug 1984 - 06 Aug 2007
U.S. Marine Corps
Al Anbar, Iraq

Died when he stepped on an improvised explosive device
while patroling on foot, looking for roadside bombs.
This was his second tour in Iraq.
Sgt. Jon Edward Bonnell, Jr.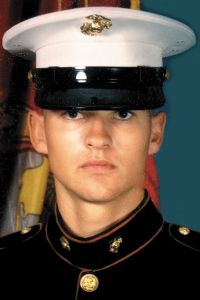 photo borrowed from The Messenger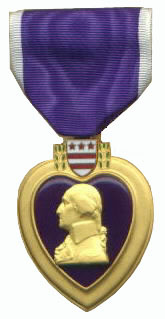 I didn't know Jon... I never met him.
I don't even know how or if we are related
through the Bonnell family tree...
But we are related as Americans and as fellow Servicemen.

In reading of Jon's death,
I felt especially compelled to acknowledge and
thank him for his ultimate sacrifice.
I realize there have been many others before him
(And there will be many others after him)
That have done the same but have not been acknowledged or thanked...
But we are thankful... and wish it didn't have to be this way.

And I do know that nothing I can say will help Jon's family,
but I want them to know, as a former Serviceman and a Parent of Sons,
I do feel for them... and wish it didn't have to be this way.



= =


Dear Lord,
Lest I continue
My complacent way,
Help me remember
Somewhere out there
A man died for me today...

As long as there be war
I then must
Ask and answer,
"Am I worth dying for??"


"A Man Called Intrepid" by William Stevenson


Sgt. Jon Edward Bonnell, Jr. - some details:

Fort Dodge Senior High School - Class of '03

The MESSENGER - Obituary Home town newspaper, Fort Dodge, Iowa

The MESSENGER FD Marine killed in Iraq

The MESSENGER Flags to line a soldier's way home.

The MESSENGER 'Forever missed'

The Messenger has more articles concerning Jon,
so do an 'Article Search' for "Bonnell" at one of their pages.

Des Moines Register 2007708140393 Des Moines: JJ loved job in Iraq

http://cu.messengernews.net 297149 Pictures from Fort Dodge: JJ Bonnell Jr. Honored

http://cu.messengernews.net 297175 Pictures from Fort Dodge: JJ Bonnell Jr. Funeral

Patriot Guard Riders

Sgt. Jon E. Bonnell Jr

Iraq / Afghanistan War Heroes For ALL the soldiers

"Remember Me" by Lizzie Palmer


US Marine Base, Camp Pendleton, CA
Jon was assigned to B Battery, 1st Battalion, 11th Marine Regiment,
1st Marine Division, I Marine Expeditionary Force, based at Camp Pendleton, CA.
The unit specialized in security and bomb detection.

Visit often for updated information and details...
If you happen to have any information concerning
Jon E. Bonnell,
please contact me
Steven L. Bonnell (slbnl@kbsb.com)
www.kbsb.com/bonnelltree
---
---
page by: Steven L. Bonnell (slbnl@kbsb.com)
---
<- from http://www.kbsb.com/sgtjonbonnell/ ->
<- File: default.htm . . . Latest Update: 070821.2025 ->